General Product Features

Other Features: Display Message Changing


---
At Solar Signs UK we pride ourselves on our service. Our friendly, highly trained technicians and delivery
team are always on hand to ensure yor receive the most efficient and reliable service possible.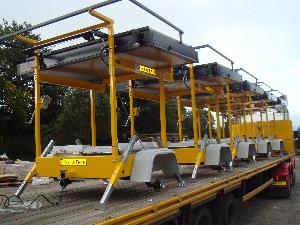 Each sign is totally solar powered with a battery back up. They can run for months at a time providing 24 hour 7 day uninterrupted operation. They are clean silent, and easy to operate, they do not require refuelling and are extremely low maintenance.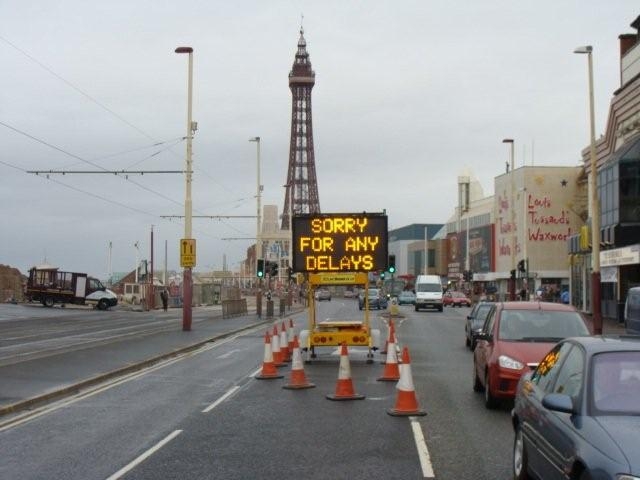 The message panels contain revolutionary LED lights providing brighter and clearer messages than ever before. Messages are highly visible whatever the weather from bright sunshine to dense fog. All equipment is in sturdy weather tight casing and can withstand high winds of up to 80 mph. A polyamide apoxy primer gives excellent rust and corrosion protection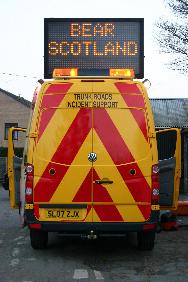 Our signs meet Highways agency Technical Requirements Specification TR2516B, and are manufactured to ISO 9001:2000 standards and CE Approved. As signs need so little attention from your staff they increase efficiency and cut costs. They are larger and easier to see than some conventional sign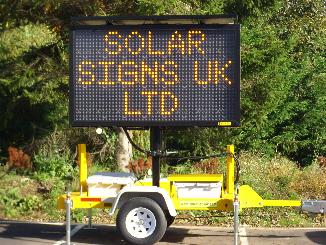 MB, MB2 and MB2 Lift & Rotate signs are either trailer mounted or can be fixed on to the back of a vehicle. Either way they are easily transportable and can fit on all sizes of roads and even footpaths. Truly international all full Matrix signs can display your choice of language. A speed detection radar option is available for MB, MB2 and lift and rotate models. This senses the speed of approaching vehicles and flash up the speed limit or the speed of the oncoming vehicle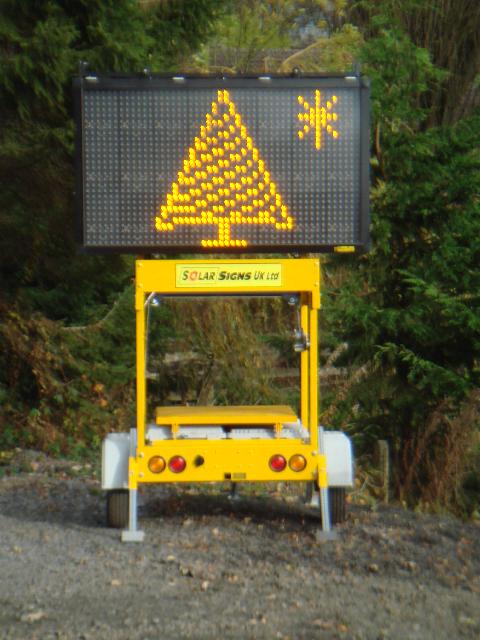 The signs are simple to programme using a menu led keyboard. Each sign is able to show up to 16 different messages at one time and different messages can be displayed at different times of day and on different days including changing flashing messages, graphics, and sequential moving arrows. Up to 4 lines of text can be displayed. Signs can be programmed in advance, or changed remotely using the revolutionary Trafix software.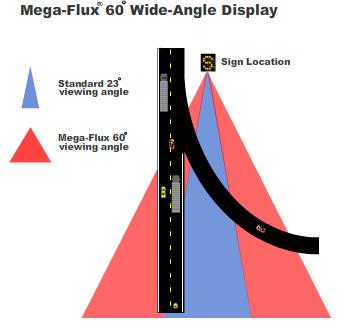 Mega-Flux LED Display Technology

A patented wide-angle lens is fitted to each LED, increasing the viewing angle from 23°to 60°. This is the brightest wide angle display currently available and allows traffic to read the signs for a much greater length of time.

Please contact us for further information or to arrange a free demonstration.